The LD-5000M was designed for all mail processing in plants as well as associated offices and stations that have dumping operations. This is an excellent dumper for 010 opening unit operations.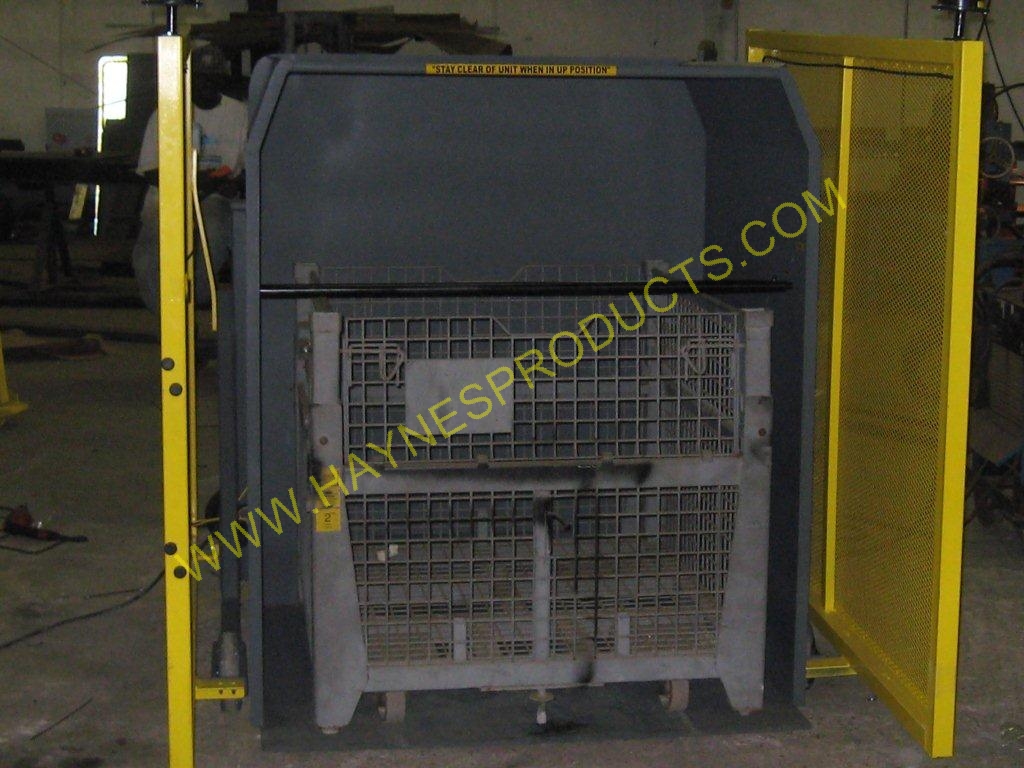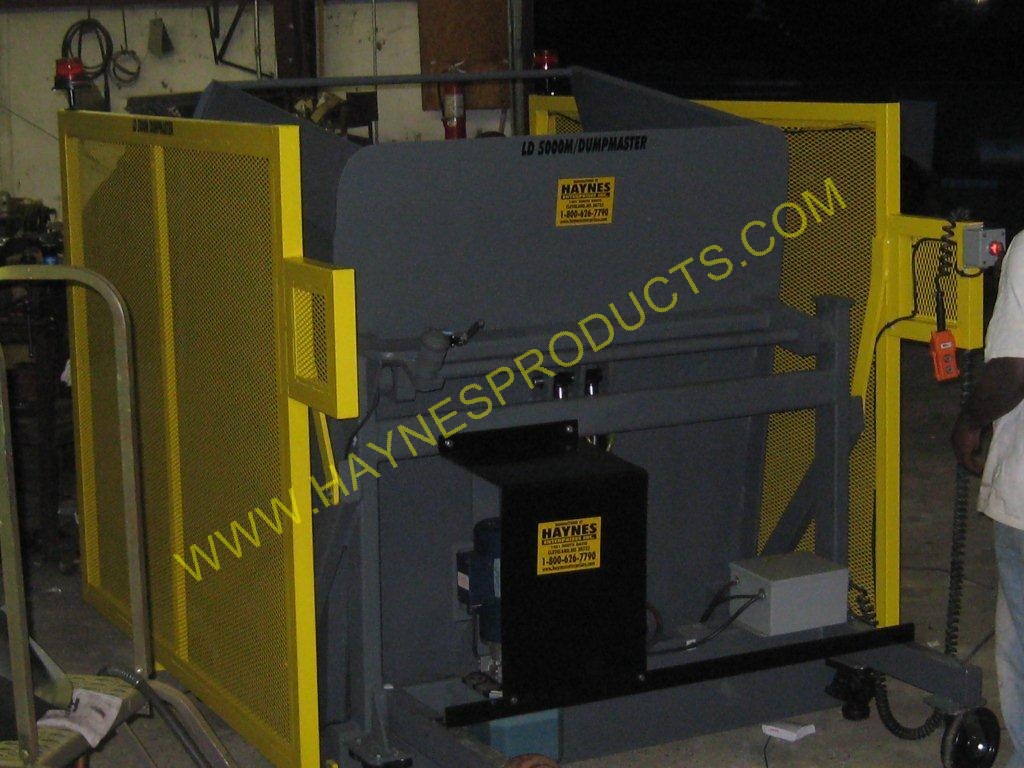 This unit dumps the following types of equipment:
| | |
| --- | --- |
| 1046 Hampers | BMC Wire Containers |
| 1033 Hampers | 4'-5' Cardboard Boxes |
| Pallets |   |
The LD-5000M is portable and is designed to dump containers of mail onto conveyor belts.

The LD-5000M can also be used as a stand alone unit where employees may tilt container up and work mail directly from dumper into sorting operations.
General Info & Specs.
| | |
| --- | --- |
| Cylinder | 2'3" Dia x 20" Stroke Single Acting |
| Pivot Bearing | McGill Pivot Bearing |
| Dump cycle | 22 Seconds |
| Moveability | Unit may be portable or anchored |
| Safety Screen | Wire Mesh (2) |
| MFG Warranty | 1 year; parts only |
Electrical Systems
| | |
| --- | --- |
| Enclosure | Nema 12 |
| Primary Voltage | 208/3ph |
| Starter | Siemens 3TF & Fuse Transformer |
| Motor | 3HP |
| Limit Switch | Micro Switch/LS3 N.C. |
| Sensor | Sunx - EQ - 34 |
Hydraulic Systems
| | |
| --- | --- |
| Pump | 3 GPM pump mounted to motor |
| Valve | Single acting dump valve |
Warranty - 1 year warranty, parts only or major repairs